Herrick Lutts Realty Partners are a group of highly self-motivated individuals with a distinguished background in delivering high quality service to their customers. Having been in the real estate business for over a combined sixty eight years, our team knows how to successfully carry out real estate transactions by effectively applying our systems, strategic marketing and sales experience to each property.
OUR TEAM
An award-winning team that understands the North Shore market and your needs.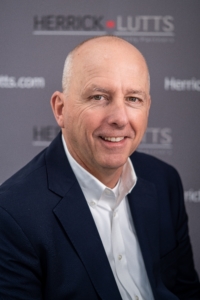 Paul Herrick



Real Estate Broker
Paul Herrick has a passion for real estate. Paul has been involved in the real estate industry for over 30 years. He has marketed and sold hundreds of properties across the North Shore. From large scale subdivisions to new condominium developments, historic homes, commercial buildings and single family homes, Paul has the experience to create a marketing plan to fit your specific needs. Paul works for you and with you. He assists buyers of residential properties as well as commercial properties. His goal is to help you find exactly what you are looking for.Paul has lived on the North Shore for his entire life and lives in Beverly with his wife Danika and their sons Thomas and Joe. Paul & his wife Danika have a true passion for real estate. Danika, a designer met Paul while he was restoring a federal home on Washington Square in Salem. Together they have renovated a few homes and both enjoy many aspects of real estate and design. Paul has focused primarily on marketing homes for his clients and they have finally settled into a neighborhood in Beverly where they plan to stay. According Paul "We enjoyed buying and creating our homes, but now we enjoy living in our neighborhood and are staying put, Not an easy task for serial movers like us."Paul and his family enjoy the local beaches and traveling to Captiva, Florida and Moultonborough, New Hampshire.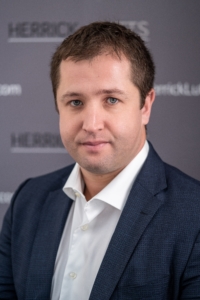 Peter Lutts



Real Estate Agent
Peter Lutts grew up in North Salem and went to St. Johns Prep High School. He went on to Salem State University where he obtained his bachelors degree in Business Administration. He has been one of the top brokers at Keller Williams Beverly/Salem and has received multiple awards. During his first year he was given the Rookie of the Year award and was the highest producing rookie on the North Shore. He was recently honored for both achievements by the North Shore Associations of Realtors at their annual awards ceremony. Nationally, Peter Lutts, age 26, was recognized as a finalist for the top 30 realtors under 30 in the country. Peter has served on the Keller Williams advanced leadership committee for the last two years. Peter is very active in the community he serves as well. He serves on the board for Lifebridge and is active within the Tabernacle Congregational Church. Recently Peter has closed some of the largest real estate deals in the North Shore and specializes in marketing properties alongside his business partner Paul. Herrick Lutts has also begun growing the commercial side of their partnership, closing multiple deals in Beverly, Marblehead, and Danvers.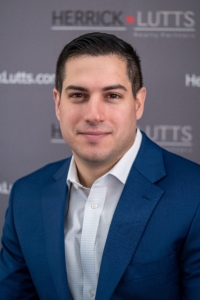 Nick Zolotas
Real Estate Agent
Nick Zolotas grew up on North Shore in Peabody, MA and went to St. John's Preparatory High School. He went on to graduate from Salem State University where he obtained a bachelor's degree in Business Administration. He has been a top selling agent in the Keller Williams office over the last 3+ years. During his first year he was named Rookie of the Year by Keller Williams, '17 and went on to be named Rookie of the Year through the North Shore Association of Realtors in 18'. Nick was a member of the Keller Williams advanced leadership committee in 18' and is currently a member of the North Shore Association of Realtor's Awards Committee. Nick specializes in multi-family and investment property sales, closing on numerous deals in Salem, Beverly, Danvers and Peabody.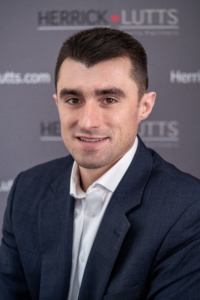 Jason Grzybek
Real Estate Agent
As a Topsfield native, Jason has inherited firsthand knowledge of his community. His tight knit connection with the North Shore brings an invaluable advantage to his clients. Prior to joining Herrick Lutts Realty Partners, Jason worked for Corcoran Management, a privately owned Real Estate Development and Management company. There, he started as a leasing agent where he successfully marketed and leased a portfolio of over 700 apartments. He was quickly promoted to become one of the youngest property managers on staff, effectively managing a portfolio of multifamily assets valued at over $150 million. Jason also earned his Accredited Residential Manager designation from the Institute of Real Estate Management. Jason is driven to help his clients find the perfect home or investment property, and his unshakable positivity and attention to detail set him apart from other agents in the industry.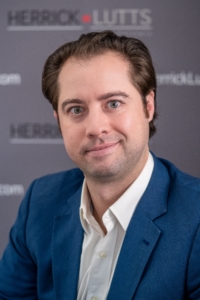 Patrick Sargent



Real Estate Agent
Patrick Sargent is a lifelong resident of Salem MA. He developed a passion for real estate at an early age when working with his parents on his family investment properties. Upon graduating from Bryant University in 2010, Patrick obtained his real estate license and began working with buyer's and seller's throughout the North Shore. As a partner in a small property development group, he has been a part of over a dozen single family home builds, multi family condo conversions, and single family home rehabs. This experience has helped him when working with both investors and individual property owners who are looking to buy, sell, and invest in real estate. Patrick is driven to provide knowledge and valuable insight when working with clients in all aspects of real estate sales.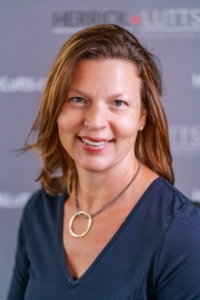 Charlotte Ostberg McAleer



Real Estate Agent
Charlotte Ostberg McAleer has lived in the Boston area for over 20 years. Residing in Beverly for the past 13 years, she has grown to love the North Shore. After 15 years in the field of education and then a few years of staying at home with her two young children, Charlotte chose to go into real estate. Her background as a teacher of all ages gives her the unique ability to really listen to her clients' needs and concerns. She has patience and instills a sense of trust and understanding.
Charlotte has strong international ties with family spread throughout France, Denmark and Sweden as well as having lived and worked in Spain. Charlotte enjoys taking advantage of all that the North Shore has to offer from hiking and biking to relaxing on the beach when not shuttling her two children Ella and Nicholas to and from sports and activities.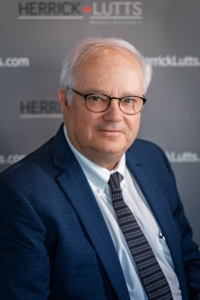 Richard Vincent



Real Estate Agent, CCIM Candidate
As a Commercial Broker, Rich specializes in tenant representation, but also works with Landlords, Sellers, Buyers and Investors. With having over 35 years of experience in the construction industry, he utilizes his experience and knowledge of budgeting, negotiation, and time management to help his clients align their real estate needs with the mission and growth of their business. As an active member of the Greater Boston Association of Realtors, Commercial Brokers Association, CCIM Candidate, National Association of Realtors and Massachusetts Association of Realtors, Rich brings to the table a high level of professionalism and commitment to all his clients.

We will create a customized plan for your property to reach both potential buyers and brokers across key outlets. Below are examples of how we can achieve this:
OUR COMMITMENT
Our commitment to excellence is just one of the reasons our clients choose to work with us. Year after year we are apart of some of the biggest deals on the North Shore, which allows us to create both significant financial returns and identifying opportunities for all of our investors.